 Original Chicago Style Kick Sauce
TASTE NOW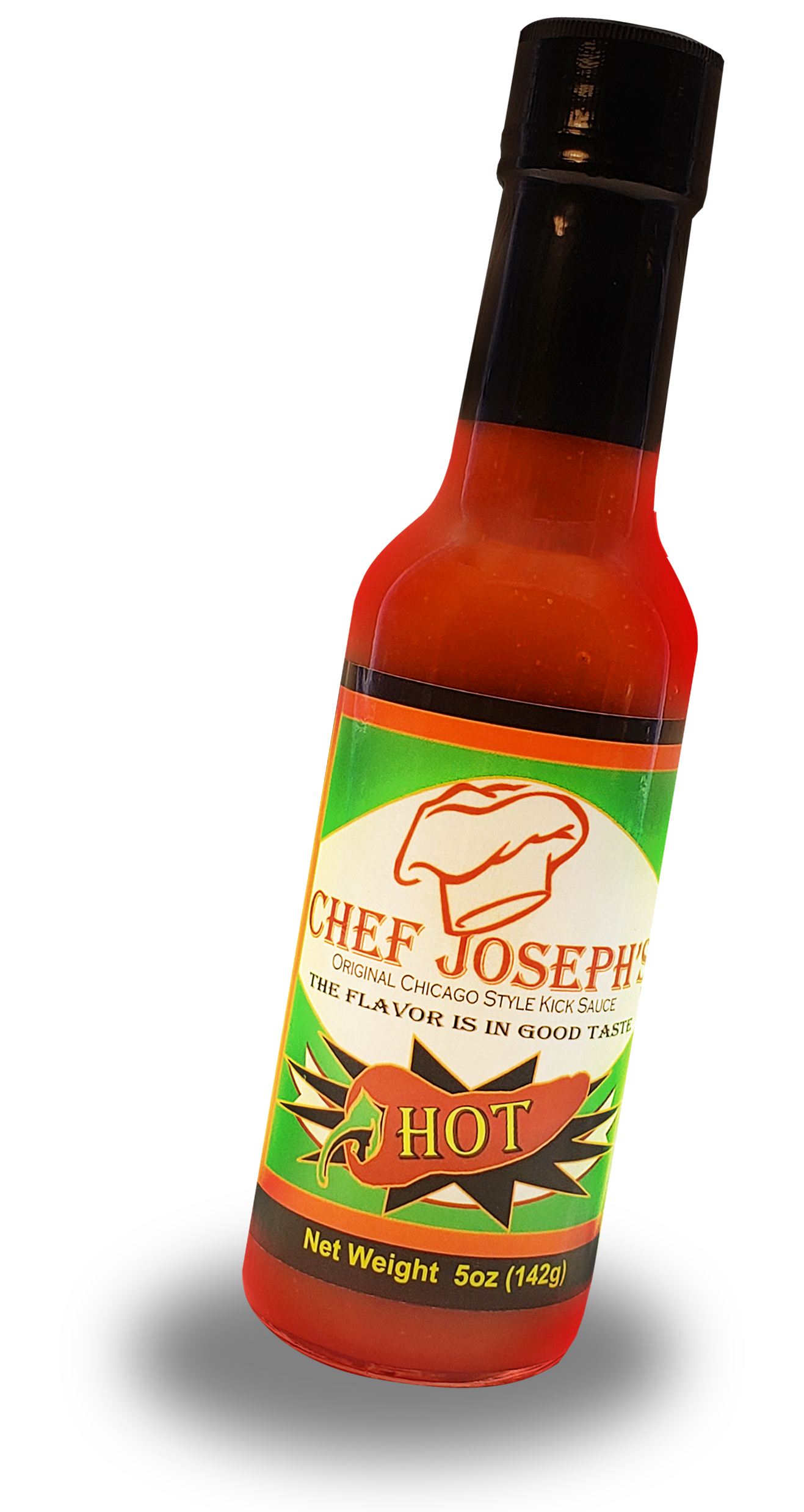 The Flavor Is in Good Taste HOT KICKER KICK SAUCE
The Chef Joseph's Exclusive "Hot Kicker" Kick Sauce packs tremendous heat & flavor; measuring 180,000 heat units on the Scoville Scale of pungency; making it one of the BEST hot sauces in its class
BUY NOW
$12.00



Original Chicago Style Kick Sauce
When you mention hot sauce, Chef Joseph's Original Chicago Style Kick Sauces should come to mind. Ours is a product that can compete with the best of the best! Chef Joseph's Kick Sauce can be used on everything. When we say everything, we mean everything!

NEW RELEASE
Chef Joseph's Hot Kicker Kick Sauce
Chef Joseph's Hot Kicker Kick Sauce with an estimated 180,000 scoville units! This product has triple the heat than our original "Hot Kick Sauce" and is packed with flavor, heat, and intensity! This product is vegan-friendly.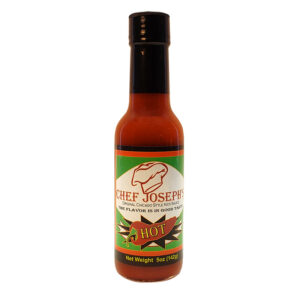 Chef Joseph's 5 oz Kick Sauce (This product is Vegan Friendly)
What Clients Say
​My wife and I own a restaurant. The two bottles that you left for our restaurant were FANTASTIC! However, I have some Good news and some Bad news. The Good news is that MY FAMILY LOVED IT AND EMPTIED OUT BOTH BOTTLES!!! The Bad news is that they NEVER MADE IT TO THE RESTAURANT!!! LOL!!!!!!!
My family was talking about you the very next day. When you come again, your admission will be two bottles of kick sauce. One mild and one hot. They Loved It!
You know this Kick Sauce has got to be good, I just gave away my coffee money!!! Dang!!! ​All I can say is "Look Out" to the other brands. This stuff is the real deal!
Well my friend, I think you are faced with a situation with two sets of problems. The first problem isn't bad for you but it is for your competitors, because their hot sauces can't even come close! The second problem is KEEPING UP WITH THE DEMAND! NOW THAT'S A GOOD PROBLEM!!!
​I'm a fan… I tried the "Kick Sauce" in my "She Crab Soup" and on some fried flounder for lunch today…. Both the hot and mild sauces were good, but the "Hot" packed a lot more flavor and punch and is now my personal favorite….